SAP Lead Enterprise Architect (all genders)
Basel
Bern
St. Gallen
Zürich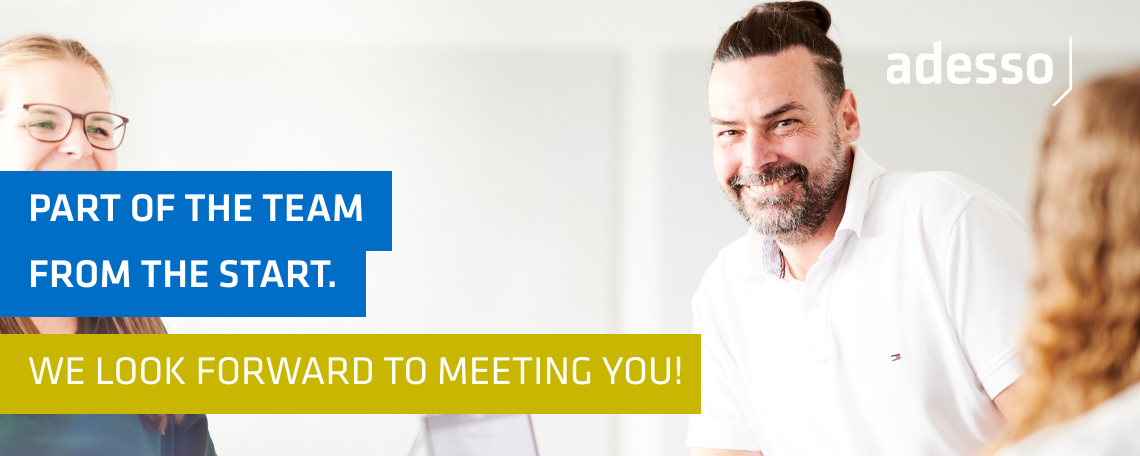 Our IT solutions make our customers better. Behind this simple sentence are the most demanding projects at a high methodical level. People who are proud of their work. Jobs that will still give satisfaction in five years. Technology competencies that set standards in the industry and enable our customers to improve their time to market, software quality and innovation.

And now adesso is expanding its footprint in Switzerland into the SAP arena and with adesso Orange, our SAP Gold Partner in the adesso group, we aim to become a leading swiss SAP consulting boutique helping our customers to transform their business with SAP technology. Are you interested in joining this "start-up" journey and help us to grow fast ?

The Enterprise Architect manages the entire lifecycle of an SAP ecosystem and has overall responsibility for the next generation technologies and the target state SAP architecture of our customers.


YOUR ROLE - THIS IS WAITING FOR YOU
In your role you will advise the CTO and lead architects of our customers in defining or updating their SAP roadmap.
You will provide architectural leadership to our Solutions Architects to deliver a state of the art SAP solution to our customers. With the customer' architecture teams you will work on information security, application & infrastructure topics to produce an optimal, high level, conceptual, and cost effective application design.​
In client engagements you design and document the overall SAP application architecture based on industry standard frameworks as well as a capability road map of the enterprise portfolio from current to future state.​
You will be analyzing industry-specif technologies, market trends and impact of SaaS/Cloud solutions and its potential impact on the enterprise. You maintain relationship with the SAP ecosystem and facilitate the evaluation and selection of software product standards.​
Internally you will contribute to RFPs, customer inquiries and project proposals in order to expand our business
YOUR SKILLS - WHAT YOU CAN BRING ON BOARD
Bachelor's degree in computer science, information systems, or a related field of study. MBA or MS degree in computer science is a plus.
Relevant experience in architecture of SAP solutions (S/4 HANA,)
Professional experience in areas such as application design, development and integration, middleware, database management, information security, technical architecture, network management, mobility etc..​.
Architectural leadership role in more than 2 full lifecycle implementations (S/4 preferred).
Very good knowledge of IT frameworks such as ITIL v4, IT4IT and COBIT 2019. TOGAF
Understands architecture constructs and patterns, protocols such as SOAP, REST etc., development methodologies (Agile, Waterfall, etc.).​Enthusiasm to operate in an ever-changing and fast-paced business environment
Excellent project management, organizational and planning skills
Very good communication skills
OPPORTUNITY PROVIDER - WHAT MAKES ADESSO DIFFERENT
We are one of the leading Swiss consulting and IT service providers and focus on optimizing our customers' core business processes. In our interdisciplinary teams from the areas of business consulting, IT consulting, software development and IT management, we bring together our technology and consulting expertise with the industry expertise of the people. Continuous exchange, team spirit and respectful and appreciative interaction ensure a working atmosphere that connects. We open up development opportunities - we take our promise of being a provider of opportunities seriously. Our extensive training and development program ensures that your development does not stand still with us.
Kontakt
You will like it with us! Apply now directly online including your salary requirements and the earliest possible starting date.
adesso Schweiz AG // Michael Groove // T +41 58 520 97 70 // karriere@adesso.ch
Michael Groove
Recruiting Manager
+41 58 520 97 03