Low-Code Consultant (all genders)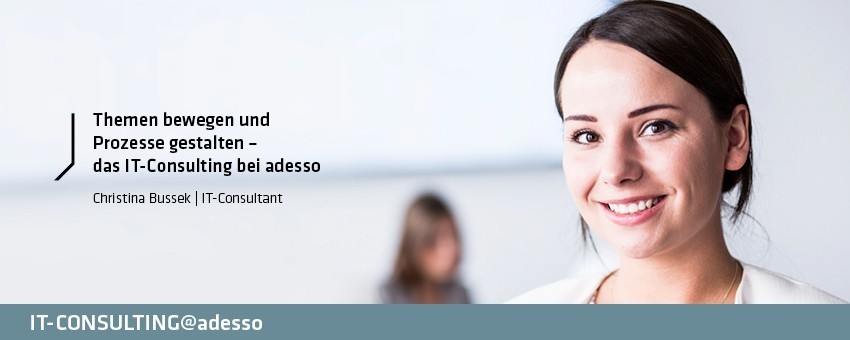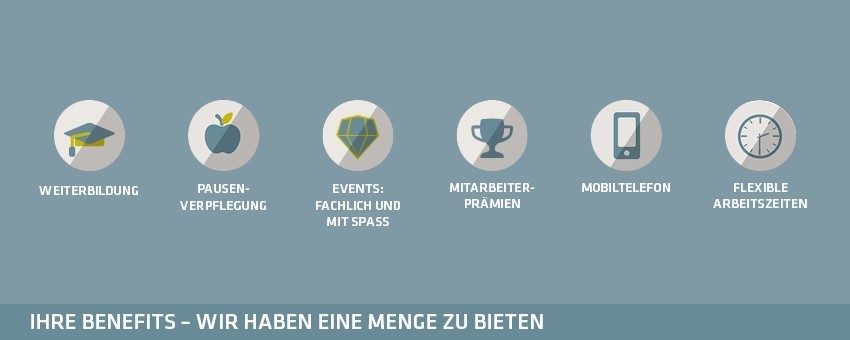 WORKING WITH ONE OF THE BEST EMPLOYERS IN SWITZERLAND
We are one of the top companies in the IT world and focus on optimising our customers' core business processes. But we only achieve our success through one thing: the people at adesso! At adesso, people bring ideas and technologies together, which is why we promote the personal development of our employees. Because if they become better, we are also better.

Providing functionality faster, investing less work in technical basics, supporting agile working methods, benefiting from close collaboration - these are the goals of Low-Code. But how can this potential be fully developed for our customers and what solutions can be realised using low-code? This is where you come in as a Low-Code Consultant.
What we will be working on together
Combined with the disciplines of architecture, user experience and collaboration, a disruptive technology like low-code can unleash entirely new potential. Our mission is to make these potentials accessible to our clients as a one-stop shop. In technology consulting, we support our clients in the successful use of low-code in the phases "evaluate", "introduce" and "scale". With industry and company solutions, we address specific business questions by combining disruptive and established technologies and thus answering the corresponding questions for our customers.

As a Low-Code Consultant you are an important part of our mission and accompany our customers through their Low-Code Journey. In doing so, you can contribute your experience with various low-code platforms such as the Microsoft Power Platform, OutSystems or simplifier and thus quickly generate results, develop conceptually sound solutions and enable our customers to work independently with the platform. Working in different sectors and changing project situations - from a one-day orientation workshop to the implementation of a solution module over several months - is an exciting environment for you and you enjoy it.

In addition to your project work, you will shape the community with us as a speaker, author and socialiser. You will also play a key role in defining our service portfolio, i.e. evaluating partner landscapes, creating our solution modules and further developing technology consulting. We use the results together in project acquisition
What you can expect from us
    Work with new, not yet established topics
    Thinking outside the box, i.e. actively incorporating suitable technologies and
    methods in order to combine them profitably with low-code.
    Plenty of room for your experience and a broad spectrum of tasks
    Close cooperation in a motivated, experienced and highly qualified team from
    different departments
    Independent work and responsibility in the project, in particular responsibility for
    solutions in the areas of conception and architecture
    High quality standards in all areas
    Cooperation with scientific institutions
    High appreciation for elegant, lean and sound solutions
    Inclusion and implementation of your ideas in the development of the Consulting
    Digital & Innovation division
    A strong, globally active company behind you with continuous exchange, team spirit
    and respectful, appreciative interaction
OPPORTUNITY GIVER - WHAT MAKES ADESSO SPECIAL
Our goal is for you to feel at home with us. We attach great importance to a collegial environment characterised by a sense of community. The familiar working atmosphere is characterised by a special "we-feeling" - there is even a word for this: "adessi"! And we do a lot for this. Continuous exchange, team spirit and respectful and appreciative interaction create a working atmosphere that connects. We open up development and leadership opportunities - we take our promise to be a provider of opportunities seriously. Our extensive training and development programme ensures that your development does not stand still with us.
 
Contact
You will like it here with us! Apply now directly online.
adesso Schweiz AG // Recruiting // T +41 58 520 97 03 // karriere@adesso.ch
#LI-Hybrid  
Michael Groove
Recruiting Manager
+41 58 520 97 03