Linux Embedded Software Engineer (all genders) Lugano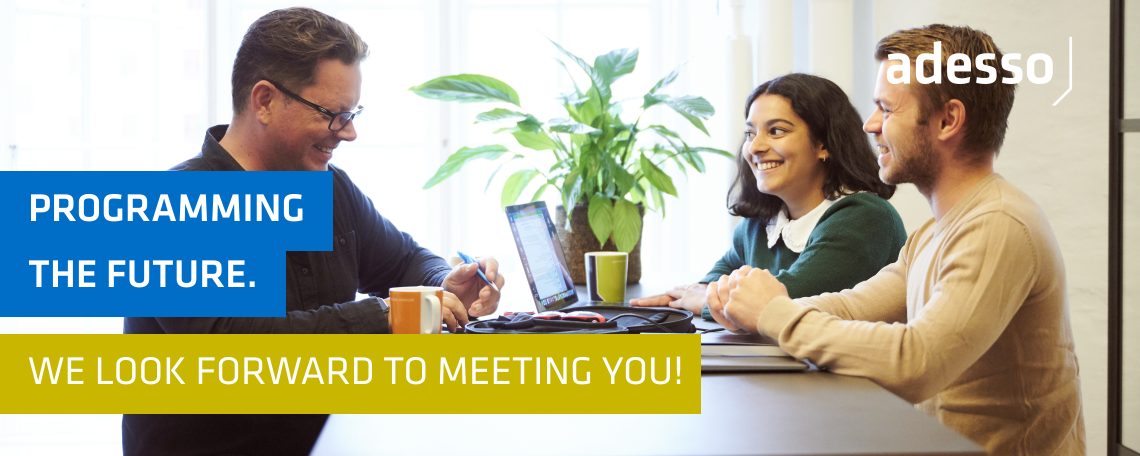 WORKING WITH ONE OF THE BEST EMPLOYERS IN SWITZERLAND
We are one of the top addresses in the IT world and focus on optimizing our customers' core business processes. Through the smart use of customized IT solutions we support our customers in getting the best out of their business and current technologies. However, we achieve our success only through one thing: the people at adesso! They bring together ideas, professional know-how and technologies. Together we program (your) future at adesso.
 
WHAT YOU CAN MOVE
Software development along with our customers in various industries
Problem analysis and writing of technical specifications
Design, development, and integration of software modules
Experience in the planning and execution of software module, integration, end-to-end, acceptance tests
Experience in the code review process and debugging
 
HOW YOU SUCEED
Successfully completed studies at a university of applied sciences in electrical engineering, computer science or equivalent degree
Professional experience in software development in both Python and Modern C++
Knowledge of the C language is a plus
Several years of experience in the development of Linux Embedded software
Foundations of the Yocto Project, Buildroot and the Linux embedded distros are a plus
Profound knowledge in the application of methods and techniques of software engineering such as process and data modelling (OOA/OOD and UML)
Good knowledge in the application of process models of software development, preferably in agile development (Scrum)
Experience in testing complex software systems
Proven knowledge of software version management
Fluent in business English. German knowledge is a plus
OPPORTUNITY GIVER - WHAT MAKES ADESSO SPECIAL
Our promise: You will feel at home with us! Collegial, collaborative and at eye level - we live exchange, team spirit and respectful interaction with each other. Diversity and different perspectives are valued just as much as you as a person. This and much more stands for our very special "we- feeling". For which there is even a word: adessi.  
 
Our culture and the way we work together are characterized by mutual appreciation, recognition and support. This is what connects us - even in the home office. For the repeated time we were chosen as one of the best employers in Switzerland! Our extensive training program and a transparent career model for everyone ensure that your development does not stand still with us. Because growing together and providing opportunities is programmed into our DNA. 
 
CONTACT
You will like it here with us! Apply now directly online.
adesso Schweiz AG // Camilla Tombetti // T +41 58 520 97 04 // karriere@adesso.ch
Alexandra Borchert
Recruiting Specialist
+41 58 520 97 03