Java Fullstack Engineer (m/w) Lugano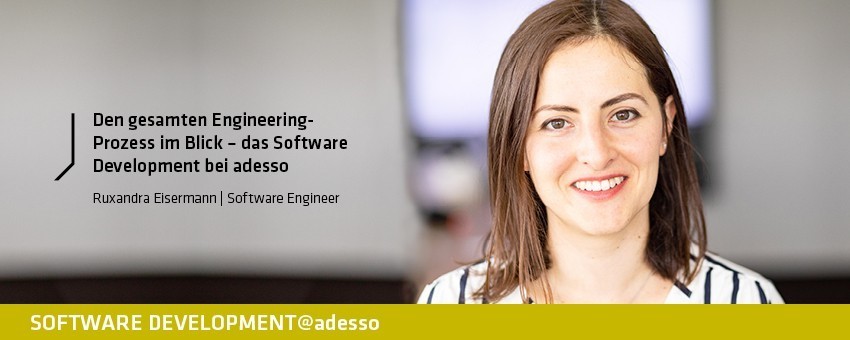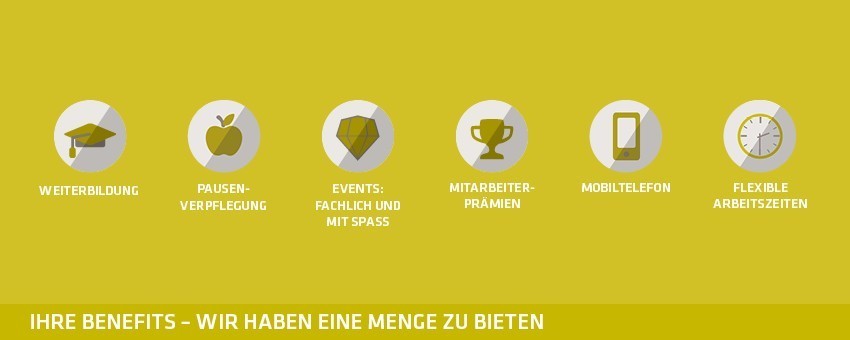 Our IT solutions make our customers better. Behind this simple sentence lies demanding projects at a high methodical level. People who are proud of their work. Jobs that will make you satisfied in five years time. Technological competencies that set standards in the industry and enable our customers to improve their time to market, software quality and innovative power. For our new location in Lugano, we are looking for talented specialists who would like to be part of a dynamic company and help shape the establishment of a new office.
As a fullstack engineer you can contribute both your backend and frontend stack and work in long-term software projects.
YOUR ROLE - THAT WAITS FOR YOU
Independent conception and implementation of new functions in complex application landscapes
Coding in front- and backend, mainly with Java 8+, JEE and JavaScript / Typescript / React
Cooperation in agile teams
Creation of technical documentation
YOUR SKILLS - WHAT YOU BRING WITH YOU
8+ years' experience in building and running large, complex, secure and scalable web applications with high availability and reliability requirements
Expertise with object-oriented design and SOLID principles. Nice to have: experience with functional programming
Ability to design an architecture and new services from scratch. In particular is nice to have some experiences with event-driven and micro-service based architectures
Familiar with REST and SOAP api paradigms and proven experience to implement them
Fan of clean and quality code to keep the system readable and maintainable
Refactoring skill and ability to move, if needed, through the dark recesses of legacy code
Experience with the most common software engineering best practices, coding standards, code reviews, testing and operations.
Very good knowledge of the design patters (architectural, creational, structural, behavioural) and proven ability applying them.
Customer-oriented mind, focusing on helping customers to meet their long-term needs and wants.
Experience in managing the critical parts of an application concerning transactionality, concurrency, security
Testing frameworks knowledge(Junit, Mockito) - Cucumber (BDD)
Testing strategy: TDD (nice to have)
Building/profiling/dependency manager (Maven / Gradle)
Experience with one of these application servers (Jboss/Wildfly, Tomcat)
CI/CD as well as cycle software process concepts clear in mind
Experience with SQL and NoSQL data stores
Experience with cloud distributed applications
DevOps experience (Docker, AWS). Kubernetes and OpenShift would be nice to have.
Able to work in an agile context, with proven experience with one of the most common agile methodologies (Scrum, Kanban)
Personal github repository is not mandatory, but it is really appreciated. It can make the difference in some cases.
Excellent written and oral communication in English
Opportunity giver - What makes adesso special
We are one of the leading Swiss consulting and IT service providers and focus on optimizing our customers' core business processes. In our interdisciplinary teams in the fields of business consulting, IT consulting, software development and IT management, we combine our technological and consulting expertise with people's industry expertise. Continuous exchange, team spirit and respectful and appreciative interaction create a working atmosphere that connects people. We offer career opportunities - we take our promise of being a source of opportunity seriously. Our extensive range of training and further education ensures that your development does not stand still with us.
Contact
You will like it with us! Apply directly online now, including your salary expectations and the earliest possible starting date.
adesso Schweiz AG // Michael Groove // T +41 58 520 97 70 // karriere@adesso.ch
Recruiting Manager
Herr Michael Groove
+41 58 520 97 70