Digital Transformation Engineer Microsoft Power Platform (m/f)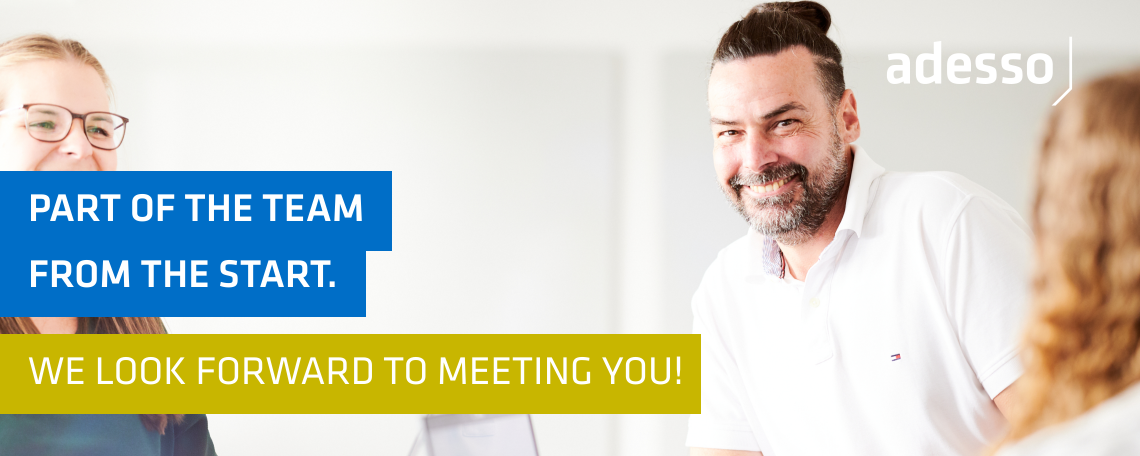 Our IT solutions make our customers better. Behind this simple sentence lies demanding projects at a high methodical level. People who are proud of their work. Jobs that will make you satisfied in five years time. Technological competencies that set standards in the industry and enable our customers to improve their time to market, software quality and innovative power.

Deliver functionality faster, invest less work in technical basics, support agile ways of working, benefit from close collaboration and develop innovative solutions within the Microsoft universe: With the Microsoft Power Platform and your commitment as a Digital Transformation Engineer, our customers reach the next level of digitalisation.
WHAT WE WILL WORK ON TOGETHER
Combined with the disciplines of architecture, user experience and collaboration, entirely new potentials can be unleashed with forward-looking technology such as low-code and the Microsoft Power Platform. Our mission is to make these potentials accessible to our customers as a one-stop shop. In technology consulting, we support our customers in the successful use of the Power Platform in the phases "Evaluate", "Introduce" and "Scale". With industry and enterprise solutions, we address specific business issues by combining disruptive and established technologies to answer the relevant questions for our customers.
As part of our Business Automation practice, you will work in a young, dynamic and innovative environment and support our customers in their Microsoft Journey. You analyse processes, identify digitalisation potential, design the necessary solutions and implement them successfully. With your experience in development with Power Apps, Power Automate and (ideally) Power BI, you develop new and solid solutions end-to-end and work together with all stakeholders involved. If the functionalities of the Power Platform are not sufficient, you are not afraid to implement extensions with Azure Services or to integrate the developed solutions into Microsoft Dynamics 365 or the M365 product range.
OPPORTUNITY GIVER - WHAT MAKES ADESSO SPECIAL
Plenty of room for your ideas and a wide range of tasks
Many opportunities to further your personal training and development
Thinking outside the box, i.e. actively incorporating appropriate technologies and methods in order to combine them in a profitable way
Close cooperation in a motivated, experienced and highly qualified team from different departments
Independent work and responsibility in the project, in particular responsibility for solutions in the areas of conception and architecture
High quality standards in all areas
Cooperation with scientific institutions
High appreciation for elegant, lean and sound solutions
Inclusion and implementation of your ideas in the expansion of the Consulting Digital & Innovation division
A strong, globally active company behind you with continuous exchange, team spirit and respectful, appreciative interaction
Contact
You will like it with us! Apply directly online now, including your salary expectations and the earliest possible starting date.
adesso Schweiz AG // Recruiting // T +41 58 520 97 03 // karriere@adesso.ch

Frau Alexandra Kaplan
Recruiting Specialist
+41 58 520 97 97