Cloud System Engineer Network-Infrastructure (all genders)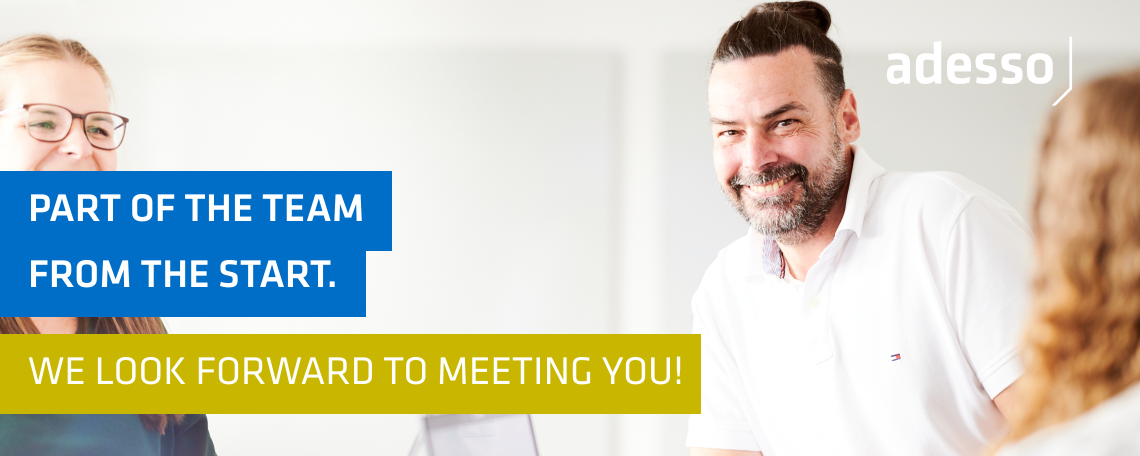 WORKING WITH ONE OF THE BEST EMPLOYERS IN SWITZERLAND
Are you at home operating cloud-based network infrastructures based on Cisco technologies? Are you looking for a working environment where teamwork counts and you can develop both professionally and personally? Then the agile DevOps Engineering team at adesso in Lugano is the right place for you! With your expertise, you will not only ensure the operation but also the further development of our systems, document them and be available as a technical contact person.
​​​​​​You are by no means on your own, but work together with us, your team, and can thus draw on the professional expertise of other experts.
 
We know that these tasks can only be fulfilled with an open exchange of experience, mutual support, continuous training and well-equipped staff. In addition to an open atmosphere in flat hierarchies, regular training and continuing education are part of our company culture. An up-to-date laptop and smartphone are also waiting for you from day one.
HOW YOU SUCEED
- Degree in computer science or comparable qualification
- At least four years of relevant professional experience with a focus on the following topics:

Operation, further development and scaling of networks based on Cisco technologies
Good knowledge of network technology (e.g. TCP/IP, routing, switching, mobile communications, IPSec)
Lifecycle, configuration and patch management network and firewall infrastructures to map productive services
Experience with container and virtualization solutions (e.g. Docker, OpenShift/Kubernetes, VMware) or in the operation of highly available services (e.g. DNS, web services, load balancers)or with programming languages (e.g. PowerShell, Python, Perl)
Structured documentation of infrastructures in an enterprise environment
Structured analysis and debugging of productive services
The following knowledge is an advantage - but not a "must have":  
Basic understanding of test automation, such as scripting and Ansible.
Experience with virtualization technologies (e.g. OpenStack, SDN, and NFV).
Knowledge of ITILv3 (Incident and Change Mgm
Personally, you should offer the following:  
Good verbal and written expression (English)
Commitment, quality awareness, hands-on mentality and independent working style
Analytical approach to troubleshooting
Team- and service-oriented working style as well as an open and obliging appearance
OPPORTUNITY GIVER - WHAT MAKES ADESSO SPECIAl
We are one of the leading Swiss consulting and IT service providers and focus on optimizing our customers' core business processes. In our interdisciplinary teams in the fields of business consulting, IT consulting, software development and IT management, we combine our technological and consulting expertise with people's industry expertise. Continuous exchange, team spirit and respectful and appreciative interaction create a working atmosphere that connects people. We offer career opportunities - we take our promise of being a source of opportunity seriously. Our extensive range of training and further education ensures that your development does not stand still with us.
Contact
You will like it here with us! Apply now directly online.
adesso Schweiz AG // Camilla Tombetti // T +41 58 520 97 14
// karriere@adesso.ch
Michael Groove
Recruiting Manager
+41 58 520 97 03