Business Development Manager Northern Italy (m/f)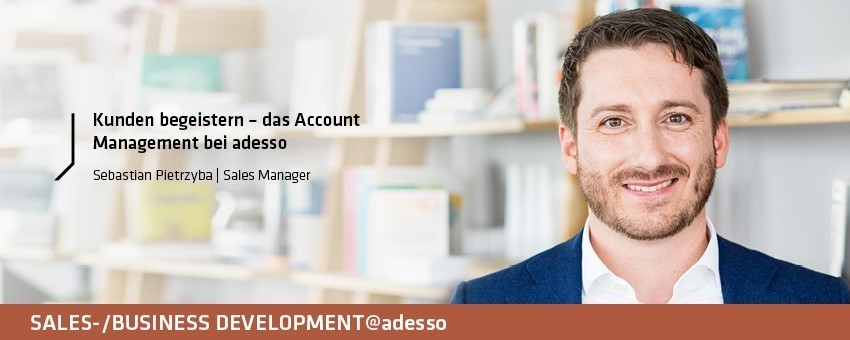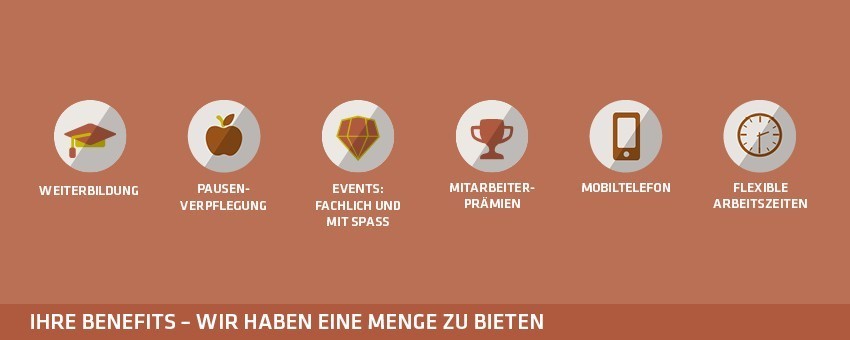 Our IT solutions make our customers better. Behind this simple sentence are the most demanding projects at a high methodical level. People who are proud of their work. Jobs that will still make you happy in five years' time. Technology competencies that set standards in the industry and enable our customers to improve their time to market, software quality and innovative strength.

Business Development Manager for adesso Northern Italy is more than just selling individual IT services - we offer our customers optimal solutions for the optimisation and digitalisation of their core business processes, from a single source. The focus is on customers from the financial services environment. We inspire our customers and turn them into fans of digitalisation. Business development at adesso also means: perfect networking internally and externally with a broad technological understanding in exciting project environments in the field of digitalisation of core business processes.
THIS IS WHAT YOU CAN ACHIEVE
​​ You would like to bring your sound industry knowledge and IT competence to us and develop the northern Italian market for us? As the central interface between our customers, sales and our consultants, you will take on the following tasks:
You will enthusiastically apply and implement your ideas in the development of saleable services.
Independent planning and implementation of the entire acquisition process, from contact initiation and customer presentation to the preparation of offers and independent negotiation of contractual agreements
You win over your customers in pre-sales through strong communication in combination with your high level of technical expertise.
HOW YOU SUCCEED
University degree
Experience in the sale of software solutions (individual development) and IT services
Ideally experience in the financial services sector
Technical background and understanding of IT solutions and complex processes are an advantage
Knowledge of the market and competition and contacts to decision-makers in national companies
Confident appearance and convincing communication and negotiation skills in English
German skills would be a plus
OPPORTUNITY GIVER – WHAT MAKES ADESSO SPECIAL
We are one of the leading Swiss consulting and IT service providers and focus on optimizing our customers' core business processes. In our interdisciplinary teams from the areas of business consulting, IT consulting, software development and IT management, we bring together our technology and consulting expertise with the industry expertise of the people. Continuous exchange, team spirit and respectful and appreciative interaction create a working atmosphere that connects. We open up development opportunities - we take our promise of being an opportunity provider seriously. Our extensive training and development program ensures that your development does not stand still with us.

CONTACT
You will like it with us! Apply directly online now, including your salary expectations and the earliest possible starting date.
adesso Schweiz AG // Recruiting // T +41 58 520 97 03 // karriere@adesso.ch
Herr Michael Groove
Recruiting Manager
+41 58 520 97 03